Author: Lonneke van der Velden
Early June Becky and I participated in the Techno-Galactic Software Observatory, an event organised by Constant, a feminist art and technology collective in Brussels. It was a great event, in which theoretical insights from the philosophy of technology and software studies were combined with practical interventions which ended in an exhibition.
The event aimed to critically interrogate all kinds of assumptions about software and software knowledge. We discussed how software relates to time, spatializations, perspectives, and the hierarchies implied in ways of looking. The last day of the event was a 'walk-in clinic' in which visitors could get 'software-critique as service' at several 'stations'.
The project I participated in was file-therapy. Departing from the Unix-philosophy that everything consists of a file (a program is a file, an instruction is a file, etc.), our desk would take people's problems, understand them in their property of a file. Next, we would transform these files into other file types: visual data or music files.
We would not offer solutions. The idea was that our visitors, by being confronted with their new visualised or sonified file, could start developing a new relationship to this file. For example, one person would have a problem with her PhD-file: it was a big Word-file full of references and therefore difficult to handle. Working in it becomes a hassle. But listening to the transformed file is rather meditative. The other station in the room would criticise the reductionist ´file-formatted' vision of the world, and in that way, we set up a dialogue about how computers format our lives.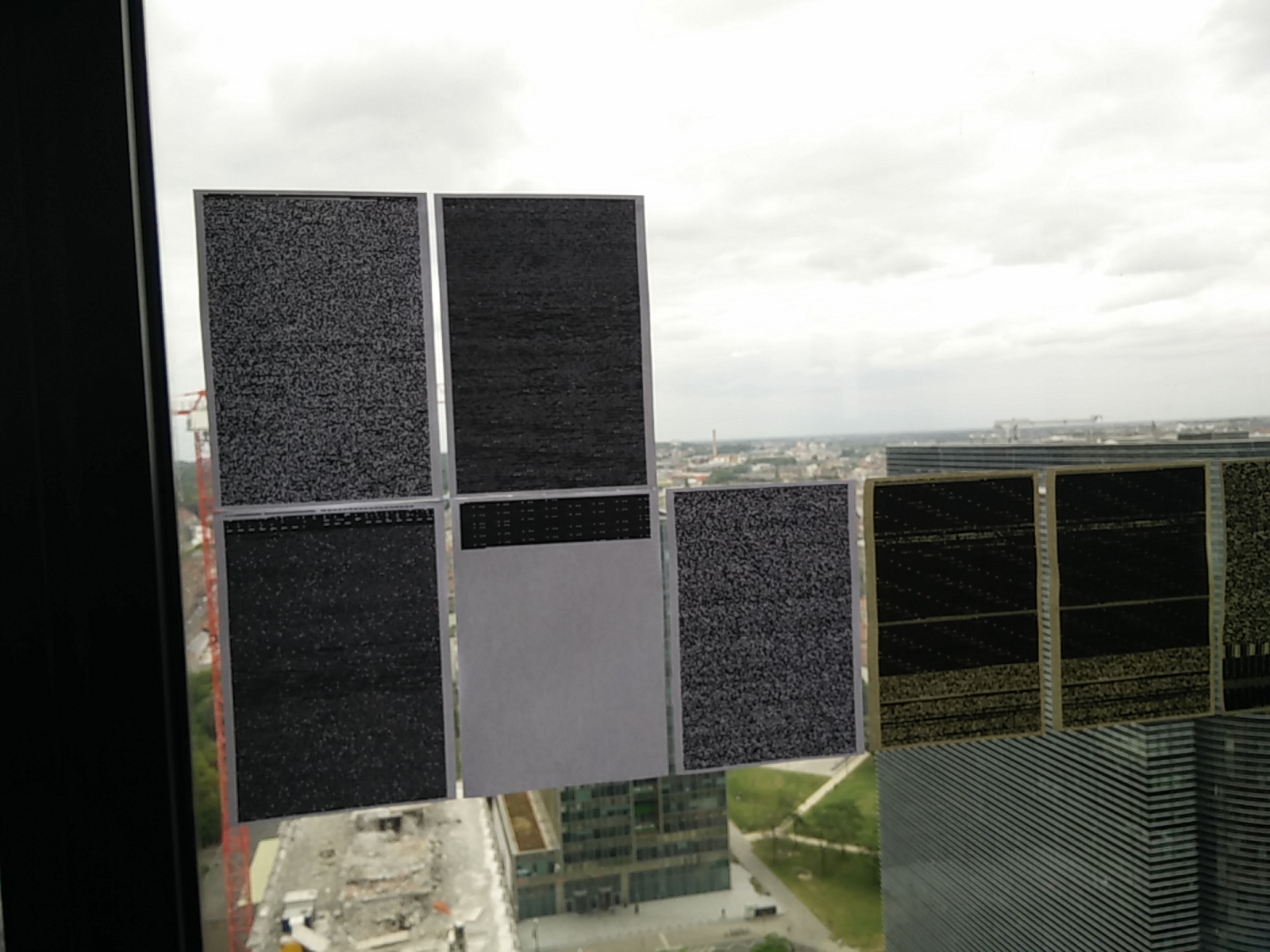 A comparison of the various problematic files
The observatory was a great event and a learning experience at the same time. Please read other people's experiences too 🙂
About constant
Constant is a non-profit, artist-run organisation based in Brussels since 1997 and active in the fields of art, media and technology.
Constant develops, investigates and experiments. Constant departs from, feminisms, copyleft, Free/Libre + Open Source Software. Constant loves collective digital artistic practices. Constant organises transdisciplinary worksessions. Constant creates installations, publications and exchanges. Constant collaborates with artists, activists, programmers, academics, designers. Constant is active archives, poetic algorithms, body and software, books with an attitude, cqrrelations, counter cartographies, situated publishing, e-traces, extitutional networks, interstitial work, libre graphics, performative protocols, relearning, discursive infrastructures, hackable devices.